Yes, We Serve The Dallas Area!
(888) 237-2385
For realtors/title co: 877-237-9700

Dallas Texas
Call us: (888) 237-2385
2650 Lombardy Ln # H Dallas, TX 75220
Google Map for the
Dallas, TX Location.
When homeowners around Dallas, TX, need a home warranty, they call BFS…ASAP.
Discover why residents of Dallas, Fort Worth, Arlington, Plano, and McKinney call on BFS!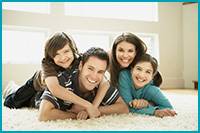 BFS Home Warranty helps protect you from the high costs you can incur when repairing or replacing the equipment that runs your home. Our core coverage includes built-in appliances, heating and cooling systems, electrical systems, and plumbing. We also offer additional coverage for pools and spas! (Coverage does not include pre-existing system problems.) This is not the same as homeowner's insurance – that can cover floods, fire, lightning, windstorms, riots, explosions, vandalism, and other destructive acts of man and nature. And beyond adding to your home's "protection coverage," BFS Home Warranty protection can also help hold or increase your home's value when selling your home!
Also depend upon BFS Home Warranty for complete heating, ventilation, and air conditioning (HVAC) support.
We will help you buy the best heating, ventilation, or air conditioning (HVAC) systems to meet your particular home's and family's needs. And we will help you save money by alerting you to any Federal, State, or local rebates or manufacturer's warranties – and even our own monthly specials. Following your purchase, we will professionally install your system to ensure your safety and efficient equipment operation. For equipment already in place, you won't find more clean and courteous technicians to handle repairs and tune-ups. All our techs are uniformed and fully insured.
Add a BFS Home Warranty service agreement to help ensure long equipment life and lower energy bills.
Beyond our "immediate need" services, we urge you to take a longer, more affordable view of HVAC system maintenance, by signing up today for one of our two BFS Service and Maintenance Agreement Plans. Either complements our other BFS Home Warranty services by ensuring optimal equipment operations, which will help lower your monthly energy bills. Please take a look around our website to learn more about the many ways that BFS Home Warranty is ready to make you another one of our highly satisfied customers. Serving Dallas, Fort Worth, Arlington, Plano, McKinney and nearby areas, Texas.
---