Free Estimate Before You Buy
New air conditioner, furnace, water heater, heat pump, or indoor air quality system
You can depend on BFS to clearly and carefully walk you through every phase of any HVAC purchase decision.
First, we will come to your home to measure your home's interior and talk with you about the demands your family puts on your HVAC equipment.
Second, we will present various tiered-pricing options for equipment from today's leading manufacturers – as well as any current tax credit or rebate savings that are currently available.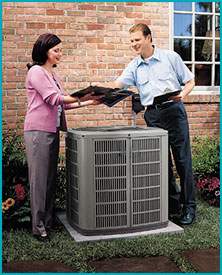 Finally, we will provide you a bottom-line, free cost estimate of you can expect to spend for us to both deliver your new system and install it.
With your authorization, we will place your order, schedule and installation date and delivery time, and assemble any tax credit or manufacturer rebate paperwork for you, which we will provide upon final payment.
Contact us for a free estimate. BFS, serving 18 locations across Florida, Texas, Arizona and Nevada.
Call us today at: (800) 237-9910 (our nationwide number).