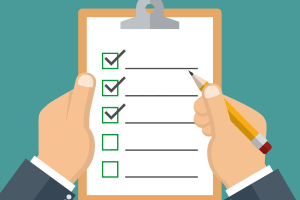 Posting Date: September 9, 2016
Posted by: Jason Nyarady, Dallas office manager
Even though today's gas furnaces feature many safeguards, they still need a minimum amount of common sense care to avoid safety and performance issues when they operate in your home.
Here are five simple ways you can prevent problems with – and get better performance from – your gas furnace.
Schedule a tune-up every year. A tune-up will not only ensure that your gas furnace is operating safely, it will save you money by helping it to operate more efficiently and by catching small problems before they become costly repairs.
Install a carbon monoxide detector. Properly maintained gas furnaces create small amounts of carbon monoxide (CO) that is exhausted harmlessly through the roof vent, but a poorly maintained furnace could create dangerous levels of CO in your home. CO detectors are a cost-effective way to give you peace of mind.
Monitor your furnace filter monthly during the heating season, and change it when it's dirty. Dust and dirt can affect the performance of your gas furnace, so it's best to change them regularly. If you don't know how to change the filter, ask us.
Don't store flammable materials near your gas furnace. Fumes from paint thinner and other volatile liquids can cause a fire hazard – store them safely in another area of the house or basement.
Keep the furnace front panel door clean of dust, lint or dirt. Never operate the furnace with the front panel door removed.
Routine maintenance is the key to safely operating your gas furnace – if you haven't scheduled your annual tune-up yet, contact us today! And for an even better value, try a BFS Silver or Gold Service Plan!