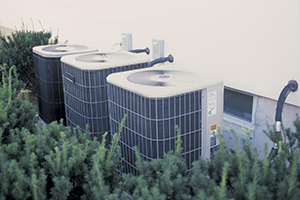 Posting Date: June 15, 2016
Posted by: Steve Ferguson, Branch Manager, Tampa and Ocala
You don't have to spend a ton of money to save on cooling bills – here are 8 ways to get the most from your A/C as summer approaches:
Replace and clean filters regularly – If you use your A/C on most days, replace disposable filters at least once a month and thoroughly clean other types of filters just as frequently. A clogged air filter can increase your bills by 20 percent or more! If you have pets or smoke, you may need to clean or replace your filters more frequently.
Repair damaged weather stripping – Weather stripping is an inexpensive way to keep cool air in and warm air out (it does the opposite in winter) – but over time stripping can get worn and damaged. The easiest way to test your stripping? Hold a lit candle next to the weather stripping near your doors and windows – if the flame moves a lot, look for tears or worn edges and replace if needed.
Use fans to keep air moving – You can set your A/C thermostat 3-4 degrees warmer with a ceiling fan running without losing any comfort – and much more economically.
Invest in window treatments – High quality window treatments, such as reflecting blinds or drapes, can cover larger, sun-exposed areas where heat would otherwise accumulate due to the greenhouse effect.
Take advantage of programmable thermostats and zone cooling – Customizable equipment like programmable thermostats and A/C units equipped with zone cooling features allow you to adjust your A/C usage to cool you when and where you need it. Keeping your house temperature just a few degrees warmer when you're not home or shutting down vents in unoccupied rooms can save you hundreds of dollars on bills every year and reduce wear and tear on your equipment.
Plant trees – Trees not only look nice but the shade they provide is fantastic for your comfort and wallet. Trees that drop leaves in the fall are ideal, since they'll let in sun during the winter and help warm up the rooms.
Cook food and dry clothes outside – When temperatures rise, try to avoid using appliances that generate a lot of heat. By taking advantage of your outdoor grill and hanging your clothes outdoors to dry, you'll reduce your cooling load and save money, too.
Consider upgrading your air conditioner – Today's air conditioners can be twice as efficient as models that came out just a decade ago (especially if you haven't kept up with routine maintenance). With that kind of improvement, a new A/C can pay for itself in just a few years – especially when you consider specials.
Contact Broward today for a FREE estimate on an A/C upgrade, or if you need an A/C tune-up or A/C repair.