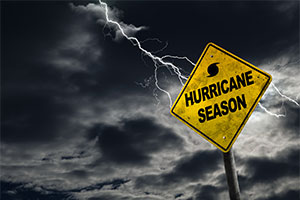 Posting Date: September 7, 2017
Posted by: Mike Barulic, Branch Manager West Palm Beach, FL
Hurricane Irma is one of the most powerful Atlantic hurricanes ever recorded, and it's heading toward our neighbors in Florida.
Here are safety reminders as we prepare for this dangerous storm:
Listen to your local authorities and evacuate if you need to! If you do, use extreme caution when returning to your property.
Create an emergency plan and review it with your family. Post a list with our contact information plus numbers for emergency services, along with instructions for turning off propane, electricity, and water. For other tips in preparing for hurricanes, check out this link.
If you have an aboveground fuel or propane tank, make sure it is securely anchored!
Have an adequate supply of fuel or propane in your tank. During and after a major hurricane, fuel may not be readily available and roads may be inaccessible.
If a hurricane threatens your safety, shut off your gas. Turn off the main gas supply valve on your propane tank if it is safe to do so. Also, turn off the gas supply valves located near individual indoor appliances.
After the hurricane passes, check the entire area for downed power lines, damaged gas lines, or damage to your tanks and appliances.
Never use outdoor, fuel-burning appliances indoors or in enclosed areas! This can result in carbon monoxide poisoning or death.
Inspect your fuel-burning appliances for damage if it is safe to do so. If the appliances have been damaged, contact us for service immediately.
NEVER turn on a light switch, use any power source, or inspect your household appliances while standing in water!
KEEP YOUR FAMILY SAFE!  If you have any questions about propane safety for severe weather, contact us today.