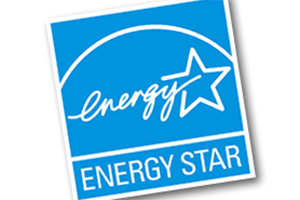 Posting Date: August 21, 2017
Posted by: Chris Barbato, Branch Manager of Sarasota, FL
You've probably seen the Energy Star logo on at least one of the appliances in your home. But what does that logo actually mean?
Here are some Energy Star basics:
Energy Star is the name of a U.S. government program created in 1992 to encourage energy conservation.
An Energy Star-rated product must meet guidelines set by the U.S. Environmental Protection Agency (EPA) and the Department of Energy (DOE).
The EPA and DOE consider market, engineering, and air quality factors, along with stakeholder input, to set Energy Star certification standards.
Major categories of Energy Star products include:

Computers
Lighting
Appliances
Windows
Home and office electronics
Heating and cooling systems
New residential and commercial buildings.*
The Energy Star label can be found on more than 60 types of products today, along many new homes and industrial facilities.
The four key benefits to buying Energy Star certified equipment are:

Substantially cutting energy use and cost (20-30 percent or more)
Saving you money through potential federal tax credits; and
A potentially higher resale value for your home
The bottom line: An Energy Star-rated product is a great investment for your home that pays off with lower monthly bills and greater comfort. When it comes time to upgrade your appliances, be sure to look for the Energy Star label!
Contact us today get a FREE, no obligation estimate on an Energy Star upgrade for your home!