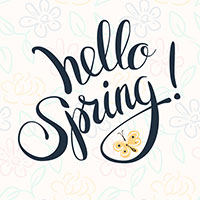 Posting Date: March 6, 2017
Posted by: Tim Jones, Ft Pierce Branch Manager
The warm weather is coming – which means soon it will be time to beat the heat in the AC-cooled indoors. If you've been thinking about retiring your old home cooling system, now could be the perfect time to upgrade.
But before you do that, you'll need some basic knowledge about how to get the most value for your AC investment (if you're considering a heat pump, read more about your options here).
Here are three key factors you'll need to consider when choosing a new cooling system for your home.
Size – Choosing an over- or under-sized AC unit can actually raise energy bills rather than lower them – and it can lead to premature repairs down the road. Don't be fooled into thinking there's a simple square foot to BTU formula to determine the right AC size for your space – determining the cooling load of your home is a complex process that takes into account everything from the amount of sunlight your house gets to the amount of insulation your home has. Our pros will help find just the right fit for your space and lifestyle.
Efficiency – SEER (Seasonal Energy Efficiency Ratio) is a measure like MPG in your car – the higher the SEER rating, the more efficiently it makes cold air. The central air conditioning models we offer have SEER ratings up to 20. In general, you'll pay about 10 percent more for every 1-point increase in SEER, all other things being equal.

Just realize that efficiency is about more than SEER – leaky ductwork or improper insulation, for example, can raise your energy consumption – sometimes dramatically. Simple, economical solutions like weatherizing your windows can go a long way toward raising your home's efficiency – more on that in future blogs.

Rebates and incentives – Manufacturer's rebates, Broward Factory specials and state and federal rebates on high-efficiency equipment can help you save you a bundle on a new AC. Our pros are up to date on all the ins and outs of today's rebates and specials, so we'll help you get the most bang for your AC buck.
If it's time to invest in a new central air conditioner, don't worry – we'll find a match for your home and budget. Contact us today for a FREE estimate!